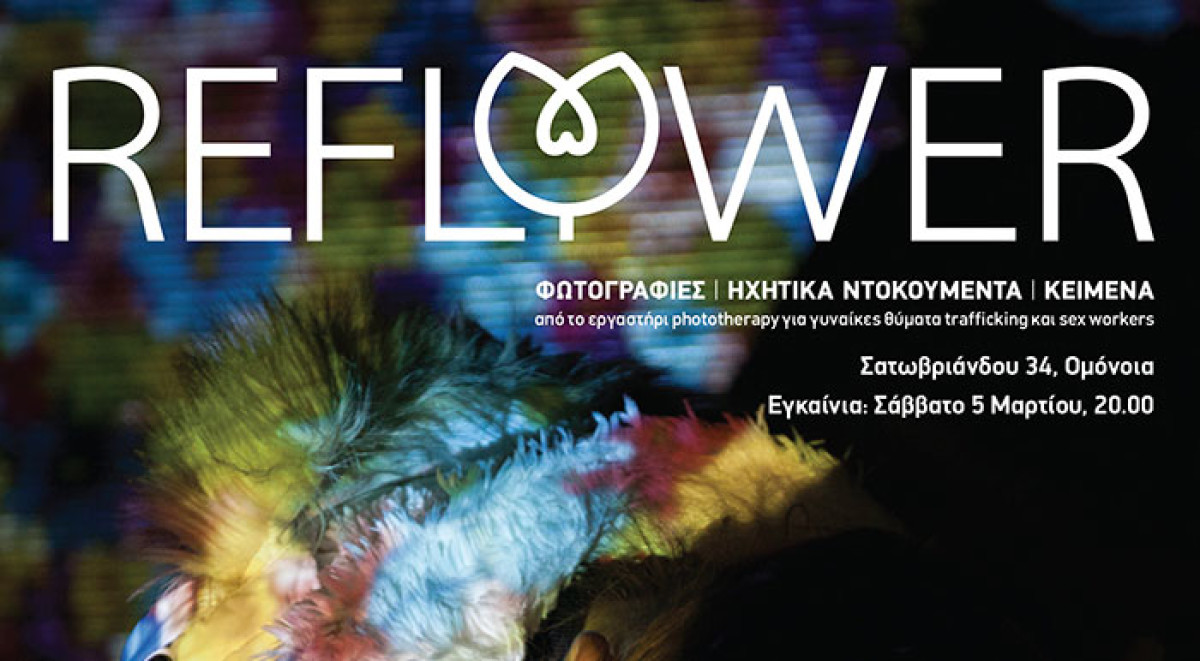 AMAKA in the context of the Re-flower Project presents from the 5th to 13th March, the art exhibition Re-flower.
The Re-flower exhibition presents the results of the same-named creative photo-therapy workshop for women; victims of trafficking and sex workers who live and work in the centre of Athens.
The workshop is implemented by AMAKA, as part of the broader project "Τhe Attendants" and it is held from September, 2015, in the centre of Athens, very near the neighborhoods where the participating women live and work. The workshop is being held at Satovriandou street, in the building owned by the Salvation Army. There, in the context of the "Green Light Project" the organization has as its main goal, to create in future a welcome day center for this vulnerable group (with advisory support services, legal help by different organizations, etc.) Besides AMAKA and the Salvation Army, the space is also occupied by the NGO POSITIVE VOICE which offers advisory support at this vulnerable target group.
The location of this space gives a special color to the whole endeavor, as the problems and conditions of the population are felt here in a very intense way. It is this exact location that was selected as the venue for the exhibition of the results from the workshop, making the space itself part of the exhibition. The spectator will be called to walk the same roads the women work at, and entering the building will feel as if they are entering part of their reality. In this space, one will have the opportunity to see the works the women created: photographs, texts and audio documentations.
The exhibition aims to raise public awareness through art on issues of trafficking and sexual exploitation. Simultaneously, in the space there will be informative material on relevant issues under the care of the NGO "Positive Voice".