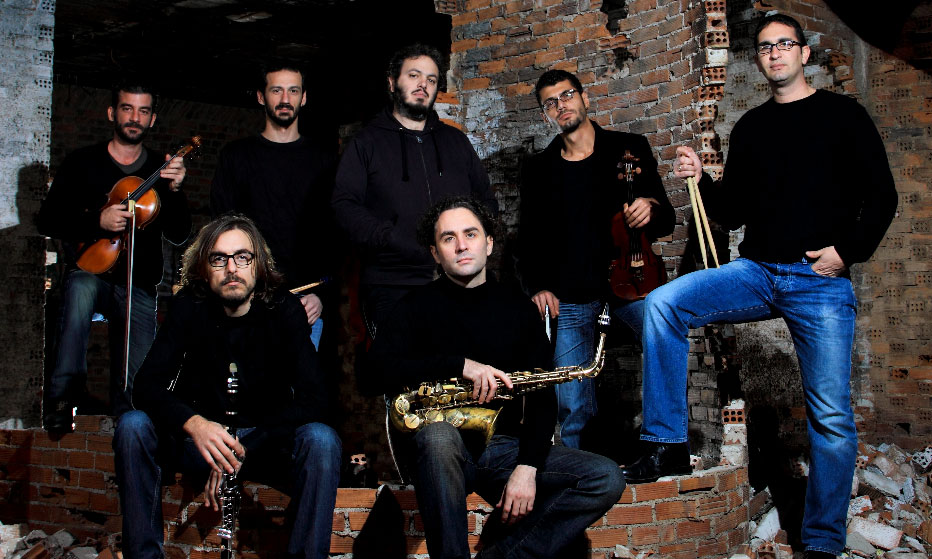 Concert by Artefacts Ensemble
"Thebes KM102" at the French Institute
Artefacts Ensemble recorded during autumn 2014 six new music pieces while participating at the program «PAROL –Writing and Art Beyond Walls Beyond Borders».
The basic concept was to create new pieces for live electronics using sounds recorded by the prisoners of the Female Detention Centre of Thebes in Eleona during the Art Therapy program "Thebes KM102".
The first presentation of their work took place in the Women Detention Centre of Thebes in September 2014.
All music pieces are inspired by the every day life in prison, the detention, the routine or simply by the stories the inmate have recorded.
Six new projects with a deep philosophical dimension, with great sensitivity, samples of high synthetic art, promise a very special concert on March 30, 2015 at the French Institute of Greece.
At the same time, at the foyer, a small exhibition will be held with the works of prisoners created during the workshop "Thebes KM102".
DATE: 30 March 2015
TIME: 20:30
VENUE: French Institute of Greece
ENTRANCE: 10 € / 7 € (Students, Unemployed)
Program of the Concert:
Laurent Durupt, Panakoustikon
Balazs Horvath, Broken Con(sor)tinuity
Maurilio Cacciatore, Radio Jail
Branka Popovic, Inside / Waltz
Νicholas Tzortzis, Dehors
Dimitri Andrikopoulos, Traces
Check out what the composers of the pieces have to say
You can read more about the Parol – "Thebes KM102" program…
more about artifacts here:
http://www.avgi.gr/article/5458059/%C2%ABakolouthies%C2%BB-ton-anthropinon-pathon
http://exeisminima.gr/blog/thiva-km102-%CF%84%CE%BF-%CE%BD%CE%AD%CE%BF-project-%CF%84%CF%89%CE%BD-artefacts-ensemble/