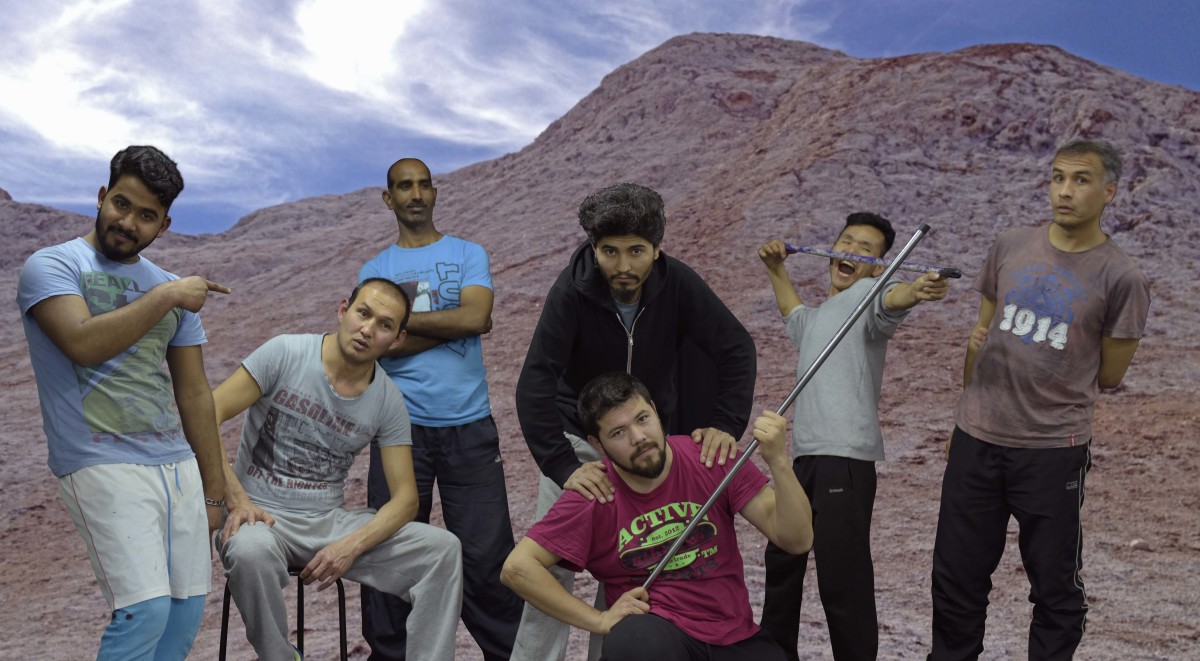 The Workshop Station Athens proudly presents the show
"THE PERSIANS", participating in Athens/ Epidauros Festival 2015
At : Peiraios 260, Building E 3-4 June 2015, 21:00
Station Athens is an artistic workshop where young immigrants and refugees can work in theatre, video, photography and the visual arts. Based on the methods of art therapy, Station Athens was set up and has been operated for the past 5 years by the NGO AMAKA and the SYNERGEIO, and is animated by Yolanda Markopoulou.
Hossain, Javad, Reza, Chaljl, Aidim and Lefteris are the Persians!
The Persians by Aeschylus offers the opportunity to a group of refugees from Afghanistan, Pakistan and Bangladesh to become part of a chorus of warriors and share their personal battles from modern-day history. A performance/document.
With Chaljl Ali Zada, Ramzan Mohammad, Javad Rezai, Hossain Amiri, Aidim Joyimal, Reza Mohammadi.
To get your tickets and for more info visit
http://greekfestival.gr/en/events/view/the-station-athens-group-2015