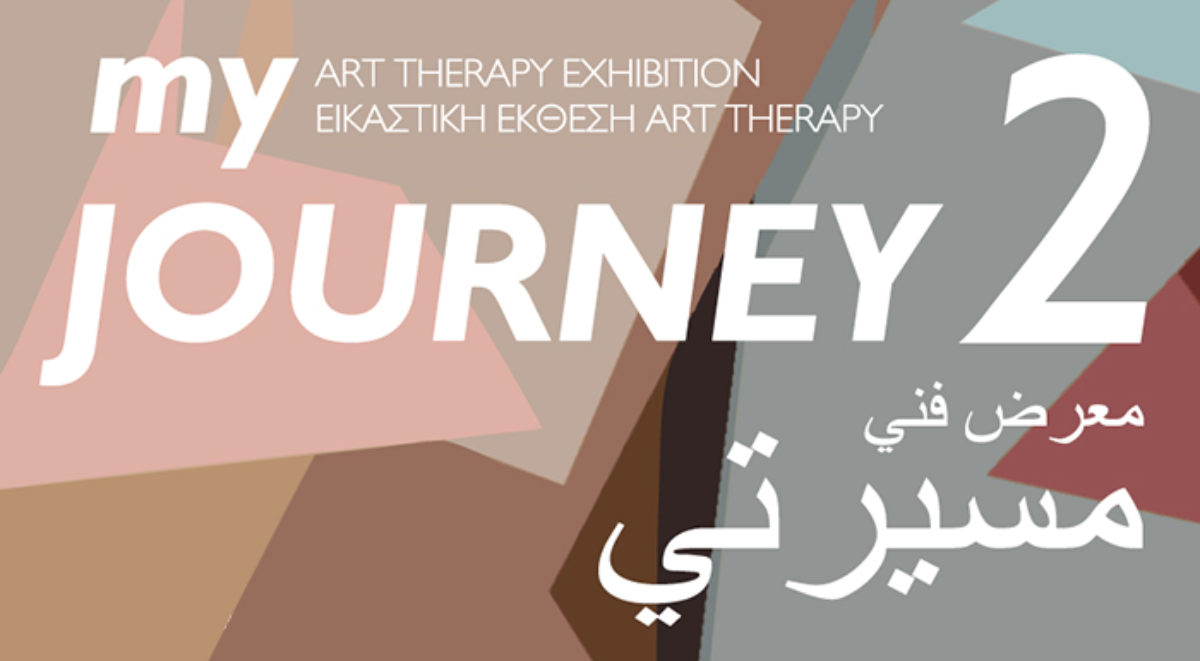 From the 14th until the 23rd of December AMAKA nonprofit and Mercy Corps present the art exhibition "MY JOURNEY II" in the showroom of Ioannina Folk Art Museum Kostas Frontzos.
MY JOURNEY II is a multimedia exhibition which presents the artworks of young refugees who live in the camps of Preveza and Ioannina areas. The participants are narrating their journey in the past, present and future through photography, video, image and sound. The works of young refugees compose a sensory narrative of their itinerary from their homeland to here. Having as a starting point the poem Ithaca of Constantine Kavafy, they artistically express what Ithaca is to them.
Which flavors, smells and feelings were typical of my home? Which sounds do I recall? How do I color my journey to Greece? What are my most intensive dreams here? What is Greece to me? Am I the only one depressed in the camp?
Photography and multimedia practices, painting, collage and mapping aim to offer a set of replies to above questions and capture the individual experience. The works were created in the art and photo therapy workshops implemented by nonprofit AMAKA.
Dafni Kalafati, Foteini Papahatzi, Myrto Papadopoulou and Andromachi Vrakatseli were the instructors. The workshops of the area are part of the nation-wide art therapy initiative Art Emergency, designed and implemented by AMAKA in partnership with Mercy Corps NGO. Art Emergency aimed to offer a prompt response to young refugees' need for communication and artistic expression. The program was implemented outside Epirus as well; in Moria first reception center in Lesvos, in various camps in Attica. Now a new cycle is set to begin in Kos, Leros and Attica Region.
During the exhibition a variety of parallel events is scheduled:
Free morning guided tours in the exhibition space for schools of Ioannina region. This aims to inform children and adolescents on immigration and refugee issues, to familiarize them with experiential Art Therapy and to promote interaction with the artworks through an artistic dialogue.
Concert of indian traditional music. Robert Markey will be playing the sitar at Saligaros café on Thursday 15 of December at 21.00 hours. Address: Aneksartisias 70-72 str., Stoa Alieos, Ioannina. The concert will be accompanied by live painting action by Benjamin Swatez- admission is free.
Large-scale painting and mural construction in the space of Habibi Works, opposite the camp of Katsika, with the participation of refugees and Greek and the guidance of American artists Robert Markey and Benjamin Swatez.
UPDATE: See below a selection of photos from the exhibition. Thanks to everyone for coming!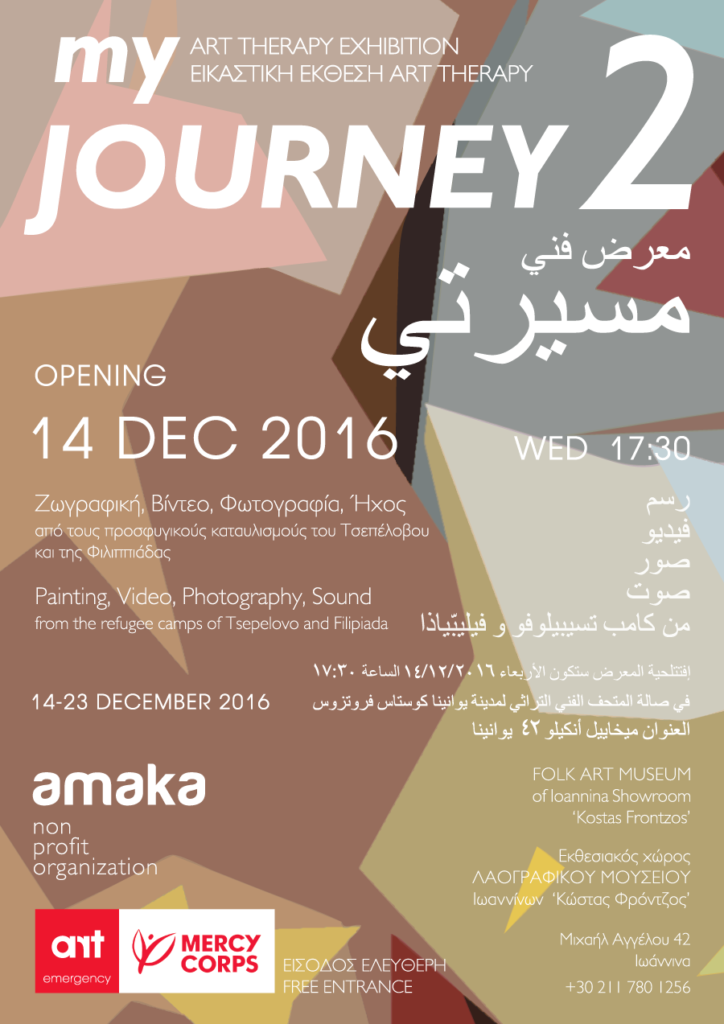 Opening: Monday 14/12/2016, 17.30 hours
Duration 14-23 December, opening hours Mon-Fri: 09.00-14.00, Mon and Wed 17.30-20.00
FREE ADMISSION
General Info and guided tours: 2117801256, 6973447018
Production: www.amaka.gr. www.mercycorps.org.uk