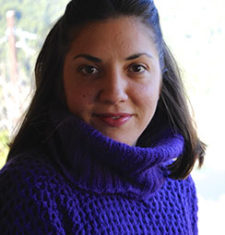 Eirini
Psychologist
Eirini Papadaki

I was born in Athens in 1983 and grew up in Ilioupolis. In 2000 I begun my studies at Panteion University in the department of Sociology. In 2006, having completed my studies in Social Psychology, I purred the path of Psychotherapy through postgraduate studies. I chose the two-year graduate program in the public university of Barcelona, Universidad de Barcelona, with focus on Psychodynamic Theory, Research and Applications in Social Structures.
I worked at two public schools as an Assistant Psychologist and I participated in a research program, subsidized by the university, concerning migrant populations and anxiety disorders. I stayed in Barcelona for three years and then, combining my professional career and my personal needs for travel and experiences, I went to Buenos Aires for nine months where I worked with girls from vulnerable groups in an orphanage in cooperation with their psychologist and social worker.
My return to Greece in 2010 coincided with the beginning of the crisis in the country. I started working with AMAKA and the program STATION ATHENS. Since September 2012 I have started the clinical training of psychotherapists following the workshop Logo Psychis, while at the same time, I work as a secretary at a pharmaceutical company for financial reasons.
I speak three languages, English, Spanish and German, and I translate Spanish literature both as an amateur and a professional.