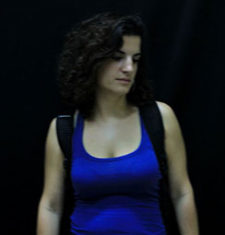 Margarita
Art Therapist
Margarita was born in Athens in November 1980. She studied at the Department of Education and Early Childhood of the University of Athens.
In 2004 she visited Argentina where she remained for 4 years completing her postgraduate studies in «Art Therapy» at the School of Fine Arts of Buenos Aires, Argentina.
She has been working as a nursery school teacher since September 2003 at schools in Greece and Argentina. She worked for two years as a social worker and was organizing Art Therapy workshops for children and adolescents at risk in the city of Buenos Aires in Argentina.
In 2008 she returned to Greece and, as of September that year, she is working at the Nursery School of the University of Athens. She also works for the non-profit organization AMAKA as an Art Therapist and Educator and organizes and implements interactive art education programs for children living in Greece.