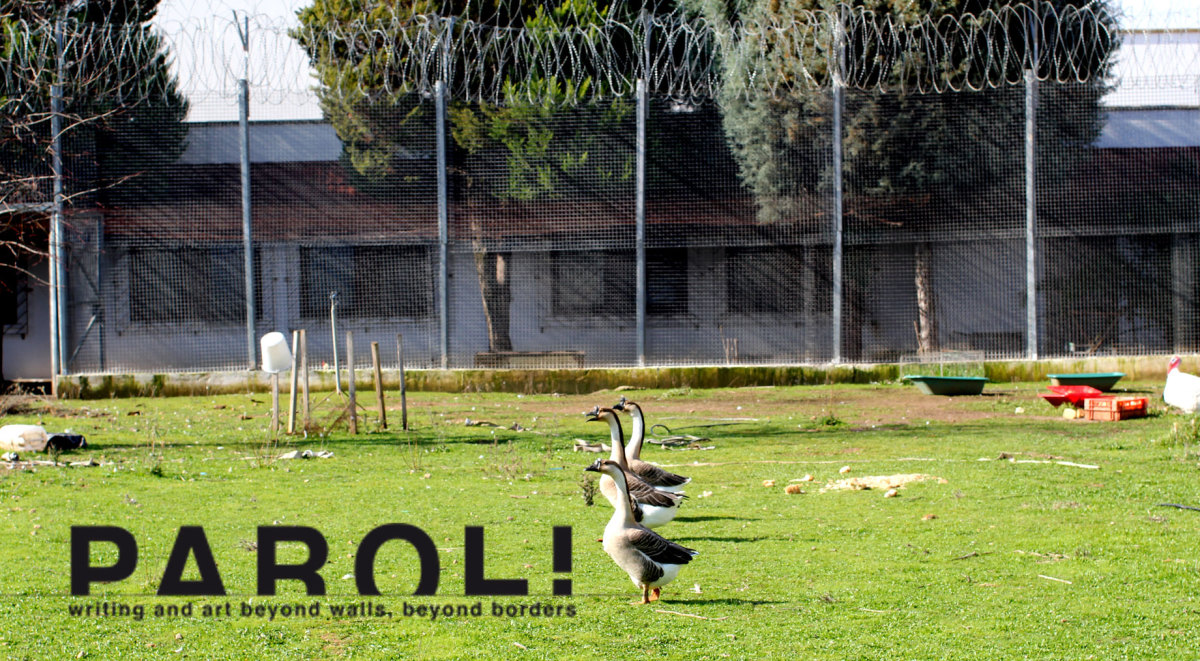 PAROL – Thiva KM102
  
The European cultural program «PAROL – writing and art beyond borders, beyond walls» aims to create artistic bridges between prisons and society through art. The program is applied simultaneously in five European countries.
N.G.O. AMAKA, in cooperation with non-governmental European organizations Creatif Schrijven from Belgium, Cascina Macondo from Italy and Fundacja Slawek from Poland, ΑpsArt from Serbia, has undertaken the design and implementation of the program in Greece.
PAROL is a program that is effective for one year within the European prisons, and uses new media, video and photography, in conjunction with Speech and Theater in order to improve the quality of life of the prisoners, but also the production of artistic creation which will become a common European heritage product.
The methodology used here in Greece is based on the practices of Healing through Art. Starting with images which are converted to speech, the dramatization of stories follows and thus unconscious desires, fears and hopes are expressed.
A special team of trainers is responsible for the implementation of the project, which will result in the presentation of a theater play within the prison.
Upon completion of the program, the works of prisoners created during this workshop (photos, video, sound sculptures e.t.c.) will be exhibited in an event open to the public as an attempt to overcome the confinement, carrying personal stories, thoughts and feelings of women in prison.
During the event, the theater play will be presented outside of the prison by professional actors and a concert based on the laboratory material will occur.
Support the exhibition 'Thiva KM102'…
Check photos from the program…
For more information about the PAROL program visit:
www.parol-art.eu
www.cascinamacondo.com
http://creatiefschrijven.be
http://fundacjaslawek.org
www.apsart.org/index.php?id=35