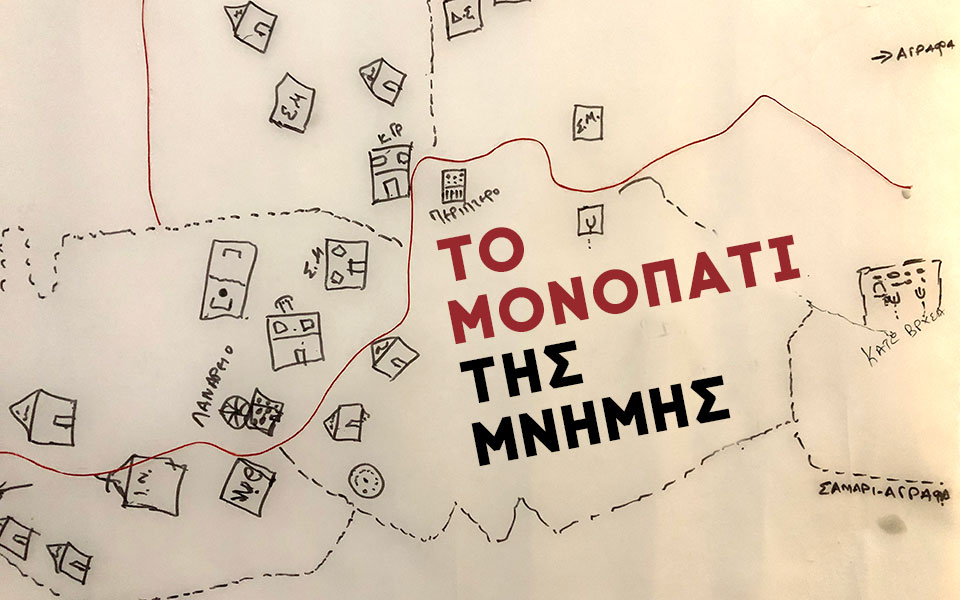 Paths of Memory is an interdisciplinary action, which aims to reconstruct the mountainous Greek area and local communities through the activation of memory and narration. Specifically, collective memory is empowered through walking narratives and recordings and thus the intangible cultural heritage of the mountain area is transformed into a tangible piece of cultural production. 
Paths of Memory will run over 1,500 kilometers along the hiking trail E4, from Florina to Crete, and interact with the local population, through a series of participatory actions.
The methods/means used are ethnographic research tools, oral history, applied geography, documentary and photography. The starting point of this participatory research is the concept of the path, which links traditions with the living/spoken memory that is imprinted in the natural space.
The research results will be presented in both digital and printed form.
A digital platform will be created to display the map of the mountains of Greece, and allow the user to browse, listen to the stories recorded along with the sounds of the landscape and see the original routes around the villages. The printed version on the other hand intends to include recorded interviews, archive photos and site maps.
Finally, the actions will be completed by marking selected walking routes of special cultural importance.
The project started in October 2020 and is expected to be completed in June 2021.
The working group consists of anthropologists specializing in oral history, sound experts, documentarians, photographers, artists, mountain guides, experts in the design and implementation of cultural routes and experts in Digital Culture.
The program is supported by museums and Universities along Greece and Abroad, the innovative company 'Nofootprint', as well as the Municipality of Agrafa, the Hellenic Federation of Mountaineering and Climbing (E.O.O.A) and the publishing company Anavasi.
It is under the auspices and support of the Ministry of Culture and Sports and specifically of the Department of Preservation of Intangible Cultural Heritage.