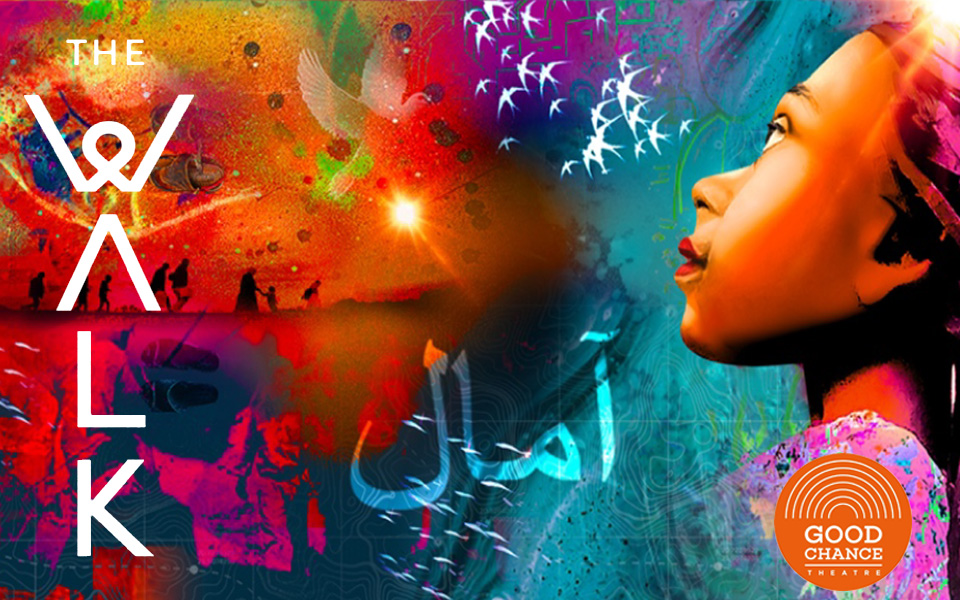 The Walk is a 7,500km rolling arts festival on a scale never before attempted, beginning at the Turkey/Syrian border, and moving along one of the major European routes taken by refugees. The Walk project is implemented by Good Chance (UK), Warhorse, Handspring Puppet Company with Amir Nizar Zuabi (artistic director). The Walk project  takes place from April 2021 to July 2021.
The Walk is led by 9-year old Little Amal, a 12ft (3.5m) puppet of a young refugee girl. She has an authority and wisdom born of the experience of fleeing a war that has many causes: political, economy, social and climate. It is not a walk to evoke pity but a march to bring respect. The Walk will encourage new cross-border perspectives on the large-scale movement of people, celebrate the potential of refugees, encourage dialogue between cultures and highlight the enormous creative opportunity of migration. On the route 100s of moments of welcome for Little Amal wil be co-curated by local and refugee artists. Their responses – art, dance, music, storytelling, poetry, painting and puppetry – will celebrate the ability of cultural excellence to alleviate fear and create change. Our impact will be seen in the friendships Little Amal creates and the transformative experiences communities will share.
The Walk will give refugees a feeling of pride in artistic creativity, improve self-esteem, acceptance & autonomy, enhance dignity, reassert individuality and revive hope. It will encourage cultural curiosity between local communities and their new neighbours.
International organizations are supporting Little Amal:
The International Rescue Committee (IRC), Bloomberg Philanthropies, Comic Relief, Emergency, Help Refugees / Choose Love, Humanity Crew, Safe Passage, The Syria Campaign, Karam Foundation, UNHCR (International); İstanbul Kültür Sanat Vakfı (Istanbul Foundation for Culture and Arts), K2 Güncel Sanat Merkezi (K2 Contemporary Art Centre), Kültürhane, Yaren Kooperatifi (Turkey); under the auspices of the City of Athens, Municipal Theatre of Piraeus, El Sistema Greece, Home Project, SolidarityNow, mind the fact, Melissa Network (Greece), UNIMA- Hellas; C.A.S.A. Centro delle Arti della Scena e dell'Audiovisivo, Comune di Napoli, Teatro Pubblico Pugliese, Fondazione Pangea, Teatro di Roma (Italy); La Criée – Théâtre National de Marseille, Festival Mondial des Théâtres de Marionnettes, Institut du Monde Arabe (IMA), La Villette, Musée national de l'histoire de l'immigration, Refugee Food Festival (France); Kaserne Basel (Switzerland); CRILUX, ASBL La Source (Belgium); Manchester International Festival, Canterbury Cathedral, Counterpoint Arts, Mayor of London, National Theatre, Roundhouse, Royal Opera House, Sadler's Wells, Shubbak Festival (UK). 
Find The Walk of Little Amal in the website: https://www.walkwithamal.org/
In Instagram: @walkwithamal
In Twitter: @walkwithamal
In Facebook: facebook.com/walkwithamal