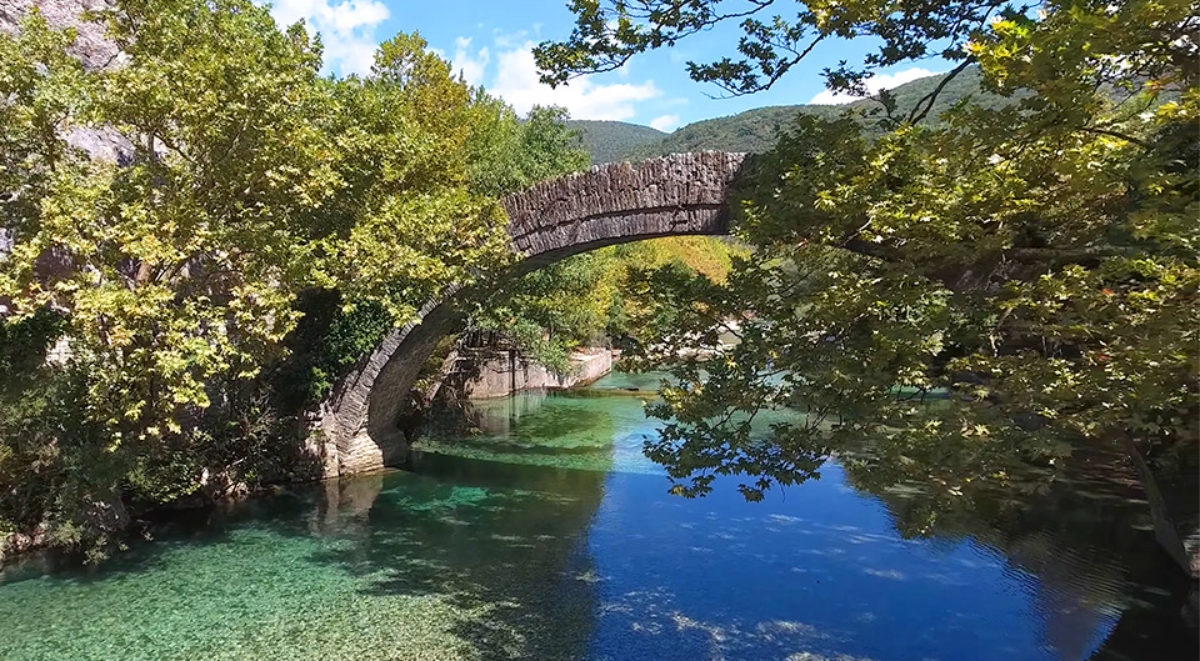 Alternative Tourism: 8-Day Documentary Photography Workshop in Greece
The Nomad workshop will offer participants the opportunity to develop their skills in documentary photography in one of the most beautiful areas in Greece.
From agrotourism, to yoga retreats, to kayaking / surfing / diving lessons, there has never been a greater choice of activities available for visitors seeking to combine a trip to Greece with learning new skills.
Now add documentary photography to that list as a new workshop being offered this summer will allow participants to learn hands-on from professionals in field in one of the most beautiful regions in the country.
Nomad Documentary Photography Workshop
Over the 8 days (August 3 – August 11) of this experiential workshop, students will have the opportunity to photograph in the mountainous Pindos region situated in the northwest of Greece, and on the island of Lefkada in the Ionian.
The workshop is open to amateur and professional photographers who would like to deepen their understanding about documentary photography and visual storytelling, and gain hands-on experience.
Being divided between the mountainous Pindos region and an Ionian island, the workshop will allow participants to explore a wide range of landscapes off the beaten tourist track: from hiking through mountain forests and swimming in pristine rivers to visiting dramatic, unspoiled beaches.
Participants will also have the opportunity to take part in local celebrations in one of Greece's most traditional and authentic regions, as well as take part in the Vovousa Mountain Festival which celebrates nature and sustainable development through photography, video art and cinema.
Details
The workshop will be run by photographers Myrto Papadopoulos (http://www.myrtopapadopoulos.com/) and Dafni Kalafati (of the NGO AMAKA http://www.amaka.gr/en/) in English.
The photographers will provide in-depth, hands-on photography instruction on visual story-telling, editing skills and enable the participants to produce a small portfolio about their chosen subject.
Topics to be covered include: the history and foundation of documentary photography, insights from great international documentary photography projects, how to choose and tell a story, concept development, technical  skills, moral issues and the aesthetic / philosophical aspects of documentary photography.
INFO:
Nomad Documentary Photography Workshop: "Photographing forgotten parts of Greece and its culture"
The workshop will be held in English.
Participants are expected to bring their own photography gear and laptops.
Dates: August 3 – August 11
Where:  Pindos mountains and Lefkada island
Practicalities: Participants are advised to arrive at the airport of Thessaloniki by midday on Thursday 3/8/2017 where a pick up service will be arranged to drive directly to the village of Vovousa. A drop off service will also be available to take participants back to Thessaloniki on Friday 11/8/2017.
Price: 1200€ for each participant.
This includes accommodation at local guesthouses in shared rooms, transportation from and to Thessaloniki airport, breakfast and two meals per day, as well as the workshop itself. Entries to the events of the photography festival in Vovousa are not included although many of these are free of charge (others cost between 5-20 euros).
For more information and reservations email:
myrtopapadopoulos@gmail.com and/or daph43@hotmail.com