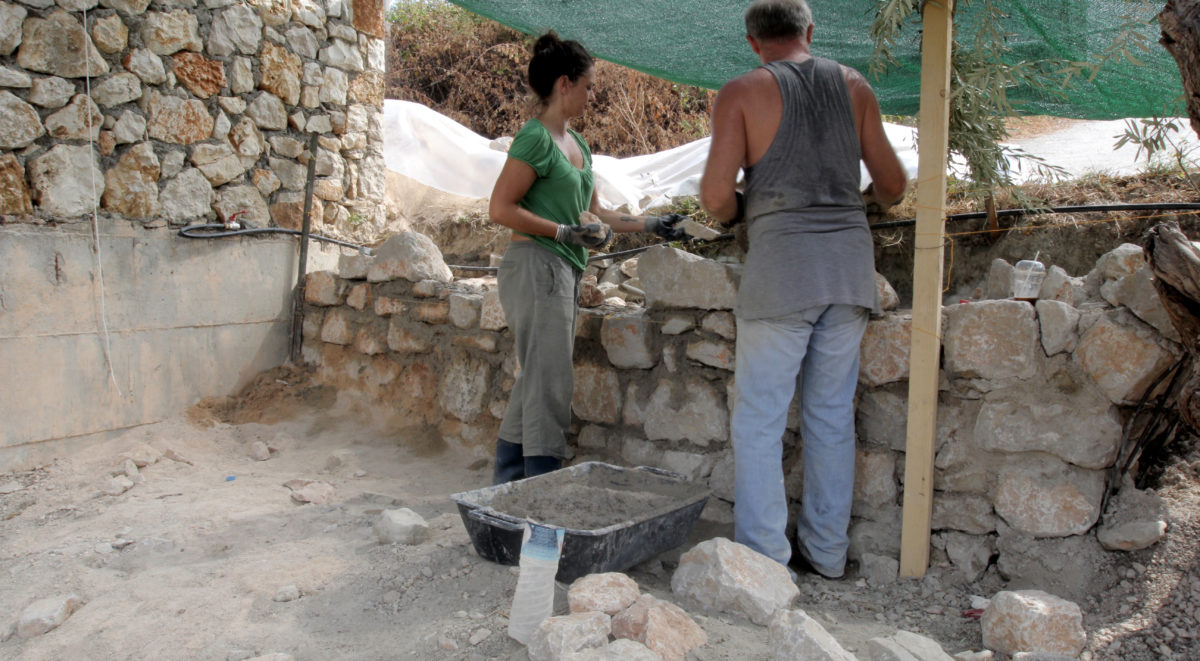 Τhe well-known stone craftsman, Mastro- Manolis will return for the second time on the island of Lefkada.
During one week, the participants will have the opportunity to experientially learn the basic way to work with stone, how to prepare the joints and the basic tools they should use. The final goal is to start or finish their own constructions after the workshop with guaranteed success!
The workshop will place in a piece of land in the small traditional village of Katouna, 7 km from Lefkada town. In the estate we will make stone walls, stone benches and other pieces of stone works.
The practical and theoretical advise of Mastro Manolis for all aspects of stone construction will answer all our questions and provide us with new ideas and inspiration!
If you want to get in touch with nature and its elements, visit the exotic beaches of Lefkada and are also in the mood to lift some weight… do not hesitate!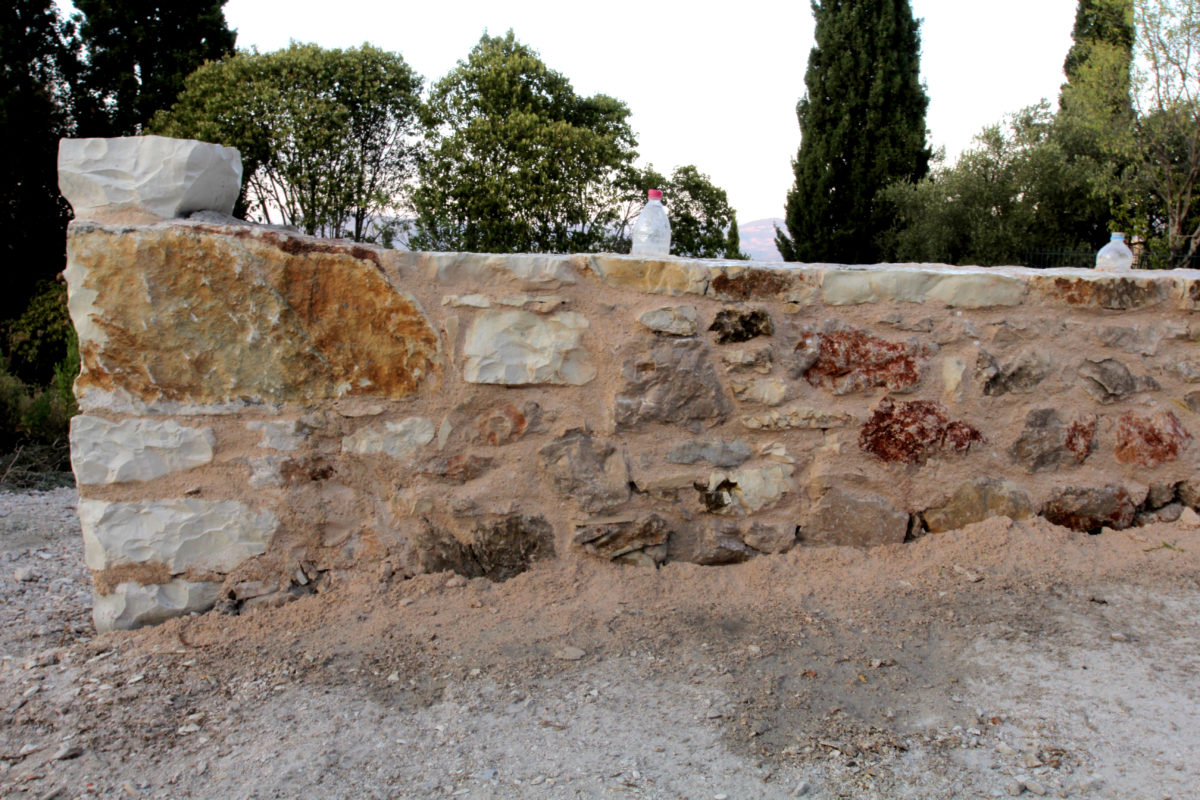 Indicative Schedule:
07.00-08.00: Breakfast
08.00-13.00 : Stone Workshop
13.00-14.00 : Lunch break
14.00-17.00: Stone Workshop
Free Time
Cost
Suggested Price:  200  ευρώ *
*  There is the possibility for volunteer work to reduce the participation costs.
** The price includes all teaching, breakfast, coffee/ snack and a meal, which will be served in the premises.
*** Price does not include transport or accommodation
 The participants can arrange their accommodation or choose one f the following options:
In the estate: Option for camping with your own gear (free of charge). In the estate there is open-air kitchen, eco-toilets and water (ideal for people without their own vehicle).
In Lefkada town: Accommodation in a traditional house (cost 10 euro/ per person/ per day)
Participation
Participation until the 15th of July or until the max. number of 20 participants is filled on a priority basis. The confirmation of participation requires filling the form below and a deposit of EURO 50.
Download the participation form
Ιnteresting Links:
A few words on Mastro- Manolis