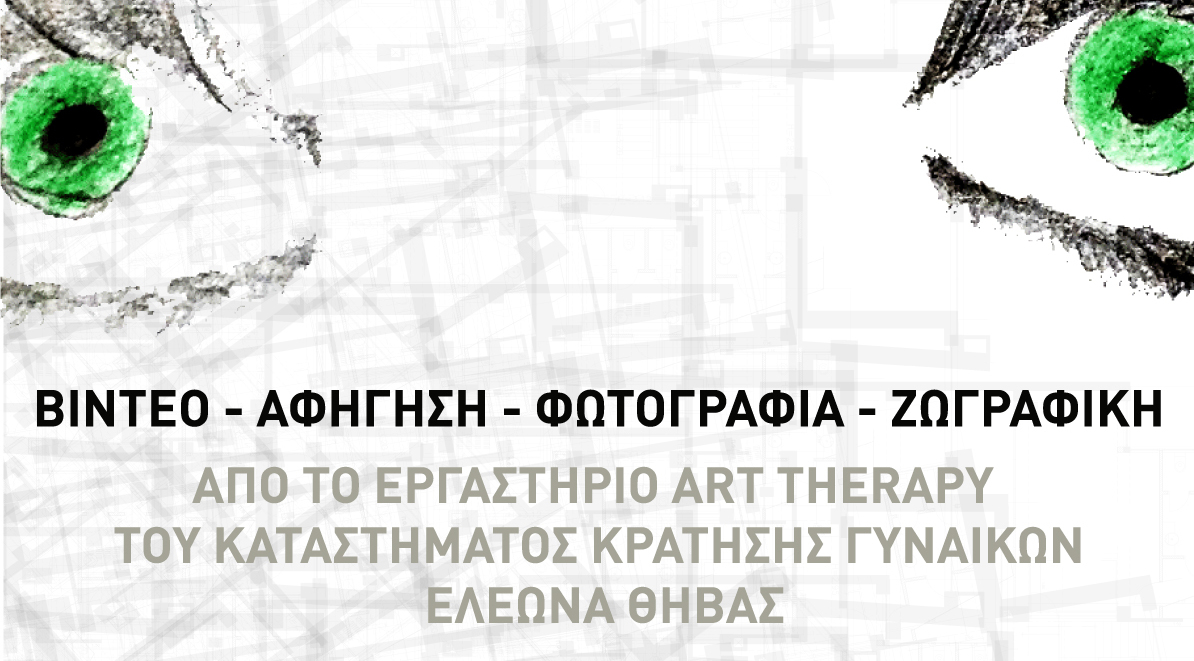 THIVA KM102
From September 2013 until June 2014 AMAKA implemented in the Women's Prison of Thebes the pioneering Art & Communication program «PAROL – writing and art beyond borders, beyond walls» called THIVA KM102, supported by the European Union (Culture program) and the Stavros Niarchos Foundation and in collaboration with five non-governmental European organizations in prisons of the following countries (Haikou-kern Antwerpen vow – Belgium, Charnwood Arts & Superact – United Kingdom, Cascina Macondo – Italy, Fundacja Slawek – Poland , ApsArt – Serbia).
The aim of PAROL is to improve the quality of life of prisoners through experiential seminars of art. At the same time it seeks to promote artistic creation and expression into products, which will emerge as elements of a common European heritage.
In an attempt to overcome confinement and counteract social exclusion, we wish to organize an exhibition of the results of the program, that is with the works of the prisoners themselves both from the Greek prisons but also from the prisons of the European countries where the program was implemented. Its purpose is to inform and sensitize the public on issues of inclusion and on the specific methods of video, photo, drama therapy. The exhibition will include graphic and audiovisual material.
The main link is that all the exhibits are products of the interaction of prisoners with artists across Europe. The voice of "inside" is coming "out" through Art.
During the exhibition a day will be devoted to conducting workshop on Art Therapy with emphasis on the use of photography and video.
The exhibition will be held on 24 February – 2 March at Romantso.
ROMANTSO, Αnaxagora 3-5, Οmonia
Tel. +30.2167003325
Please contact us for further information.
Look at photos from the project 'THIVA KM102'…
Support the exhibition and the project 'THIVA KM102'…